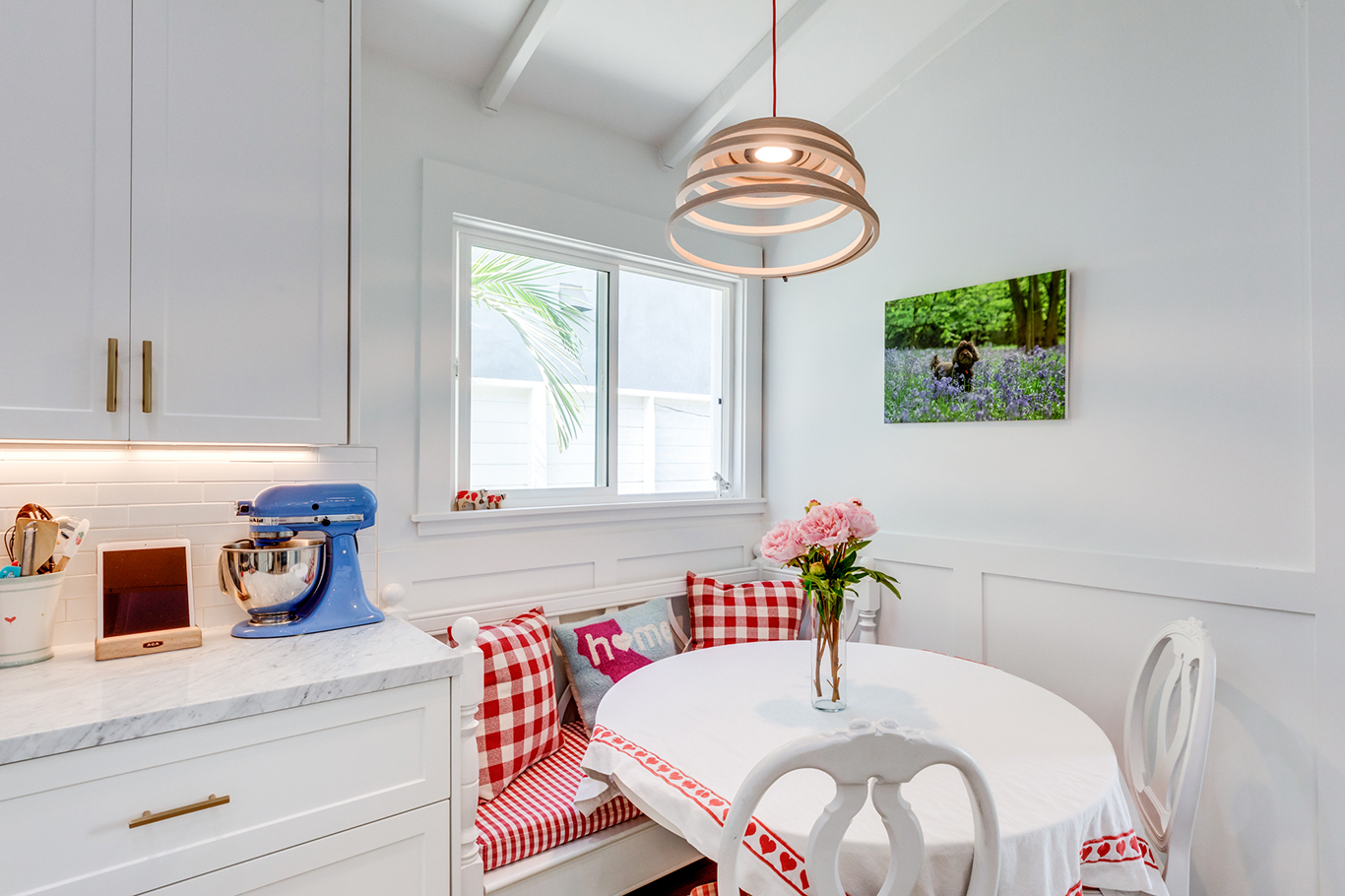 Vernon Residence
Venice, California
A single story, 1,300 square foot single family residence, with an interior reconfiguration and exterior upgrade.
Vernon Residence Transformation Here
Outdoor living spaces extend the family room outside and into the newly landscaped front yard.
Fresh landscaping enhances the functionality of the yard making it more enjoyable for the client and her family. Multiple spaces to congregate and room for a vegetable garden.
Newly configured foyer welcomes guests in to the open and sun-lit home.
The ceiling is now vaulted with exposed beams which adds depth to the design while simultaneously expanding the room. The outdoor elements are incorporated into the living room with the wide open pocket door.
A powder room, designed and built off of the foyer, is available for guests to use. The whale wallpaper really compliments the clean and simple design. Perfect for this small gem of a room.
The living room was originally a series of three different compartmentalized rooms. Now it is a big beautiful open room, full of beach vibes, built in book cases and a fireplace for chilly nights.
The newly configured living room opens up to the kitchen. The open floor plan encourages entertaining and socializing.
The kitchen takes the place of the original living room. As a central feature of the home, the kitchen connects the entire space and is complete with new floors, hardware, and fixtures.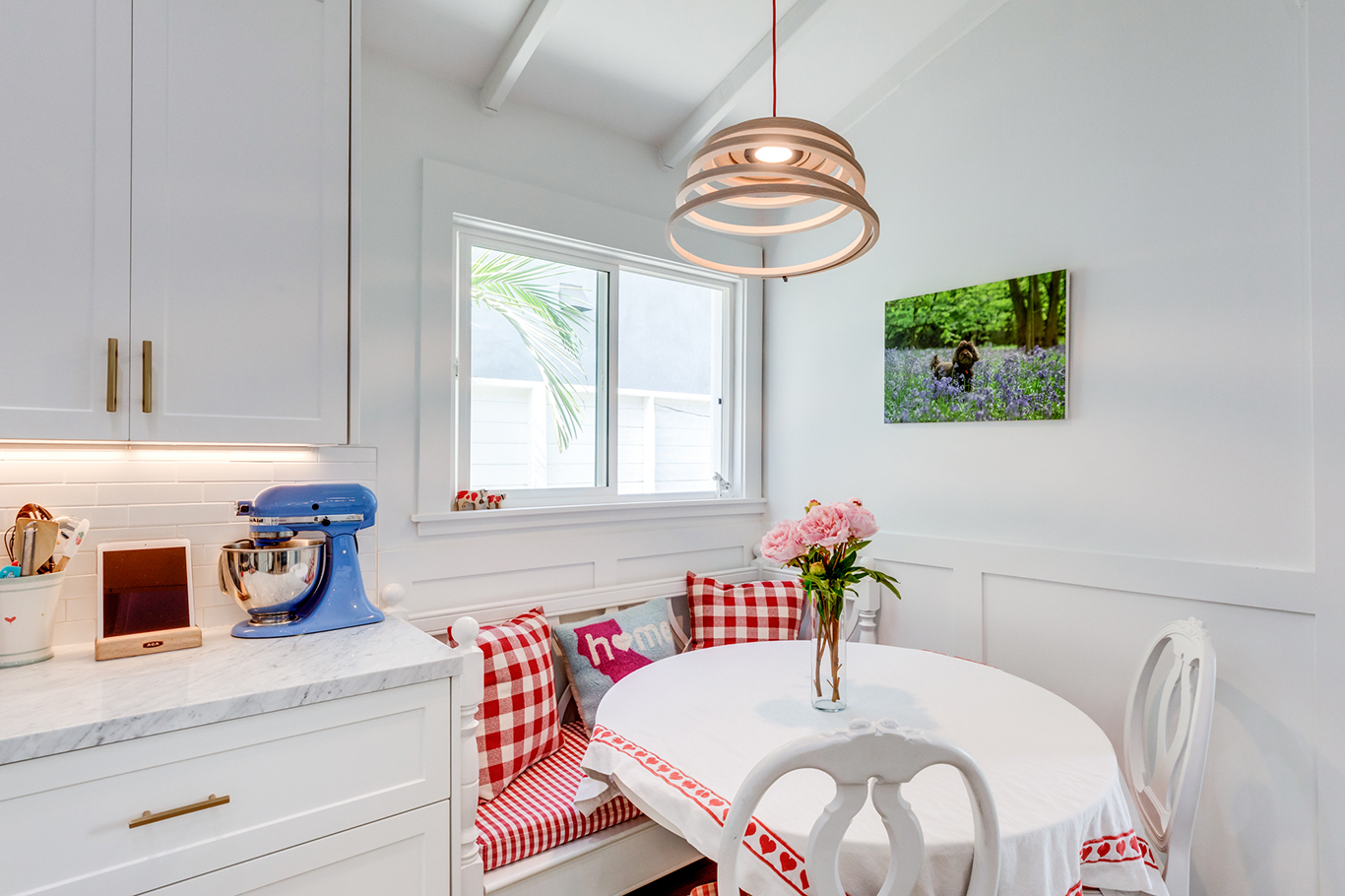 A breakfast nook at the corner of the kitchen and foyer. Perfect detail for this kitchen and adorably decorated.
A few key items really enhance this kitchen. The central island with double waterfall edges, adds counter space and serves as a joint between the kitchen's cooking, cleaning and food prep. Also, the Duck Egg Blue 3-Oven Cast Iron Range, built to look vintage but absolutely equipped with state of the art touchscreen controls for multi-function flexibility.
An updated bedroom around the hall from the kitchen. All of the lights and music throughout the house are wirelessly managed.
A remodeled bathroom with copper fixtures and updated coral pink cabinets for the freestanding vanity.
A bedroom within the space detailed with a custom bookcase.
New master bedroom takes the place of the existing kitchen. Complete with patio access and private bathroom. Clean and simple beach theme.
New master bathroom updated with new vanity, hardware and fixtures.